Anyone with a good idea, a few bucks for studio time, and a beat can record a song. Ideas are free, and studio time can be cheap if you shop around. The hard part has always been finding the right beat.
Until now.
Last year's most-streamed song, "Old Town Road," used a $30 beat created by Dutch teenager YoungKio and posted to an online marketplace called BeatStars. Inspired by the beat's quirky banjo line, Lil Nas X put some words together, made a quick run to an Atlanta studio, and the rest is history.
It wasn't always so easy. Not too long ago, producers were integral members of hip hop bands: Prince Paul, for example, rarely appeared on record, but his production work as a member of Stetsasonic and Gravediggaz continues to influence the scene more than 30 years later.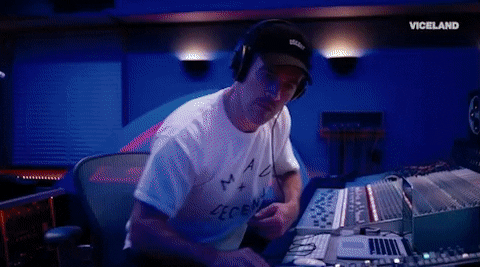 That's all changed. Like recording artists themselves, beat creators are finding it easier than ever to record their ideas and get them in the right hands. Anyone with a laptop and a few pieces of free software can create a beat and sell it online.
Sites like BeatStars, Airbit, and SoundClick let recording artists browse and preview beats before buying or leasing them. BeatStars alone has more than a million users; Airbithas sold more than a million beats in the ten years since its launch.
With more beats available more easily than ever, their terms of use have changed. Non-exclusive licensing allows multiple buyers to use the same beat, which reduces the cost to each buyer. The days of paying six figures to license a brief sample may be over: today's beats run $20-$200 per use. For less than a tank of gas, vocalists can get beats that match their imaginations.